Have you heard of MarTech?
It's short for Marketing Technology and it includes a range of software and tools that help in achieving your company's marketing objectives and goals.
Why do you need it?
MarTech has a number of benefits that can't be overlooked. First and foremost it helps to streamline your marketing strategy with automation, asset versioning, data syncing, and brand compliance tools. Second, you have access to data and analytics that allow you to benchmark, set goals, and optimize campaigns. And finally, you can keep your team on track since they are all working with and from the same set of information, data, and tools. Implementing these technologies into your marketing strategies allows you to work smarter, not harder.
Relevance of Technology in Marketing 
Technology has changed the way consumers engage with brands. It allows brands to communicate on a much faster and wider scale than ever before! Social media gives us the control to tailor our feeds according to our own interests and share things with others who have similar interests. Being able to target your market is definitely one of the most important benefits of marketing technology.
This is a win-win situation for both marketers and consumers because:
a) Marketers can reach more relevant audiences, and b) Consumers can receive more relevant ads and have the power to choose the ads they want to interact with
Before you can understand the difference a MarTech stack makes, you have to first understand what it was like before we had technology.
Marketing was done via tangible channels like direct mail, magazines, print ads, etc. When working in these platforms, the challenge is creating content that resonates with everyone and then gauging its success based on educated guesses. There were some tricks like using special phone numbers in your ads, but in many cases, marketing felt like throwing money in the wind and hoping more came back.
Now that technology has been created to drive and analyze marketing initiatives, it has become 100% trackable and 100% customizable. This allows brands to take a more personal approach to how they engage with customers. Whether it's utilizing data to incorporate personal information into an email blast or tracking spending habits through rewards programs and sending curated coupons, technology allows us to target. MarTech has opened doors for brands who want to market their products and services that have previously been closed.
Some of our favorite myths:
A MarTech Stack is expensive
MarTech is only for brands with a large consumer base
You need to be skilled to use MarTech
A fairy comes at night to collect your lost teeth
We're still not 100% sure about that last one, but we've debunked the first three many times over.
Core Categories and Examples of MarTech Tools 
Brand Management
Advertising and Promotion 
Content Marketing 
Social Media Marketing 
Commerce and Sales 
Data and Analytics
Management and Collaboration
Sales and MarTech go hand in hand
The magnification of the MarTech domain is eliminating the barriers to collaboration between marketing and sales teams. Previously, sales and marketing teams may have siloed in their own departments focused on different goals and working from different sets of results. Now with the implementation of technology, sales and marketing can work together having access to the exact same platforms, data, and results. Plus, just the plain fact that we're now able to measure marketing campaigns is huge. Marketing is now able to educate and guide sales teams on customer behaviors backed up by real data.
Marketing Technology Is Here To Stay
As the world continues to shift everything to online platforms, we need to be creating, initiating, and tracking initiatives through a MarTech stack today, so we are prepared for the next evolution. If you're waiting for the time you think might be right for your business, it's now.
Marketing success will depend on several factors moving forward, like how we can:
– leverage mobile as the customer's most preferred method of consumption – use social to listen, learn, and have better conversations that lead to happier more satisfied customers – utilize the cloud which is becoming the center of marketing automation and brand management – manage the bridge between an organization's automation platform and their communication to the world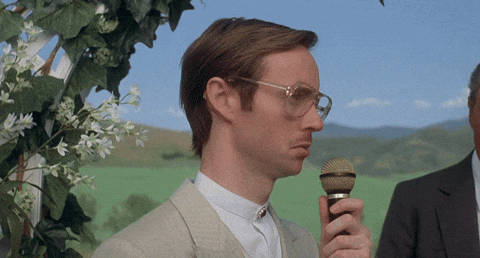 Marketing Without Technology Is Not Marketing at All
If marketing really is about designing and delivering customer experiences, which it is, technology is the building block for customer-centric marketing strategies. As MarTech continues to give brands new ways to engage with their customers, they will not only learn it, but utilize it. And if you're not one of them, you could very quickly fall behind and out of view.  You must learn how to harness technology for the good of your business for there is no limit to what you can do.
It's important to realize that technology doesn't have just a little bit to do with marketing. From today forward….it IS marketing.
At VSG, we can help you identify and build your own MarTech stack specific to your business and your goals. Reach out to us today.